How can we use reminders to disrupt the system of our lives and focus on the world around us?  
​​​​​​​

The
Sit Spot
is a multi-tiered seat that invites one to take a break from their busy day and sit, lean or perch. With three considered seating levels, the design considers average seated heights from under the thigh to the floor and under the elbow to the floor, as well as the varying angles the legs take when seated at different heights. This variation encourages different interactions and ways of sitting depending on what feels good for the body at any given time throughout the day. Intentionally without cushions or added comfort elements, the seat is meant to
push the user to shift positions regularly, utilizing

object properties as a reminder for movement.
The idea of a "sit spot" itself is one that naturally occurs when people
repeatedly return to the same place
, usually in nature,
bringing them a sense of comfort and encouraging focus, awareness and mindfulness
in that moment. 
​​​​​​​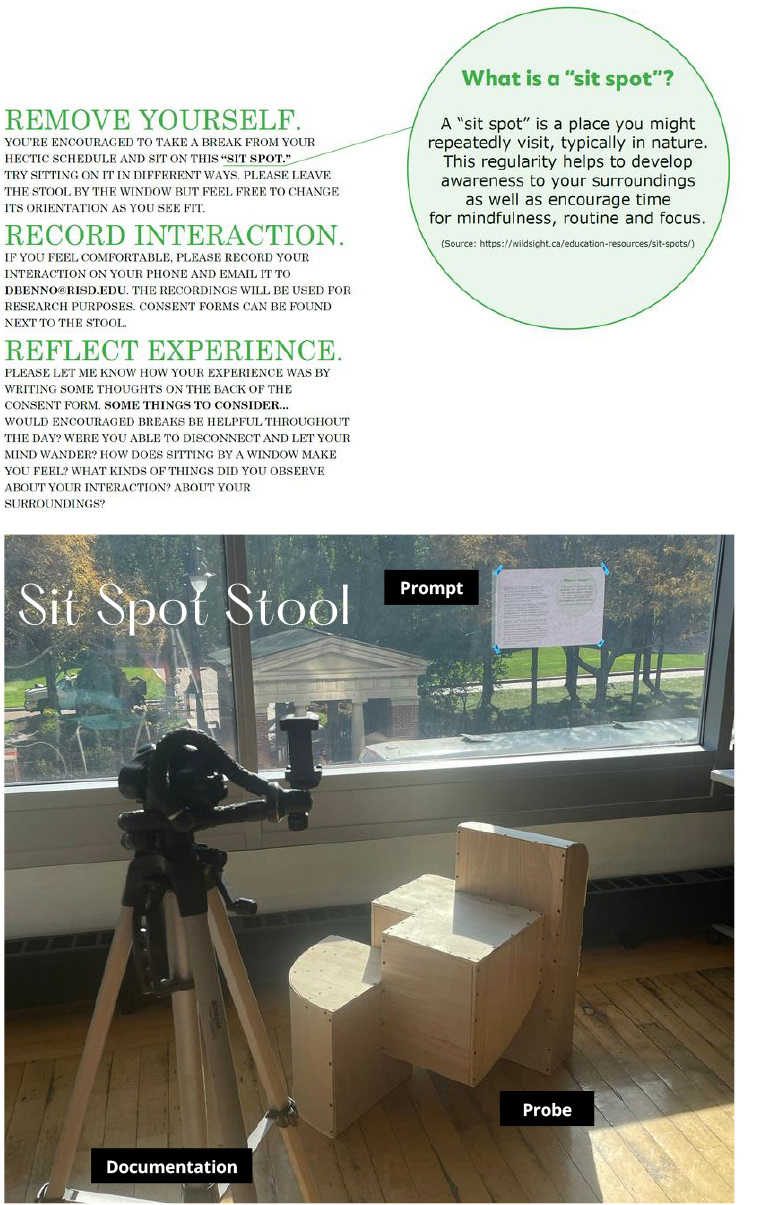 While conducting a

workshop evaluating basic needs

and whether or not these needs are being threatened in today's society, participants expressed an extreme
lack of time resulting in a lack of self care
. Without time, people feel
forced into routines
that are determined by day-to-day obligations,
feeling powerless in their own lives. 
Could a curated object interaction help facilitate a
reminder to break unwanted routines of self neglect?
Thinking back to my observations on human/object relationships and behavioral outcomes, I took a deeper look into how we might develop
symbiotic relationships with objects
. I surveyed a group of 15 people, asking if they noticed any objects they live with that hold a particular significance or role in day-to-day interactions and found that many people, whether they realize it or not, rely on objects for feelings of closeness to distant loved ones (i.e. jewelry), to
help with creating habits
(i.e. placing keys in a particular container to prevent losing them) or to
identify unmet needs
(i.e. messy work surface taken over by various strewn belongings due to lack of time taken to put things away).
If objects have the ability to reintroduce agency into one's life through regular interactions and behavior association, what kind of object could help 
encourage routine breaks, time for a refocus on the self and overall mindfulness
while easily integrating into day-to-day living?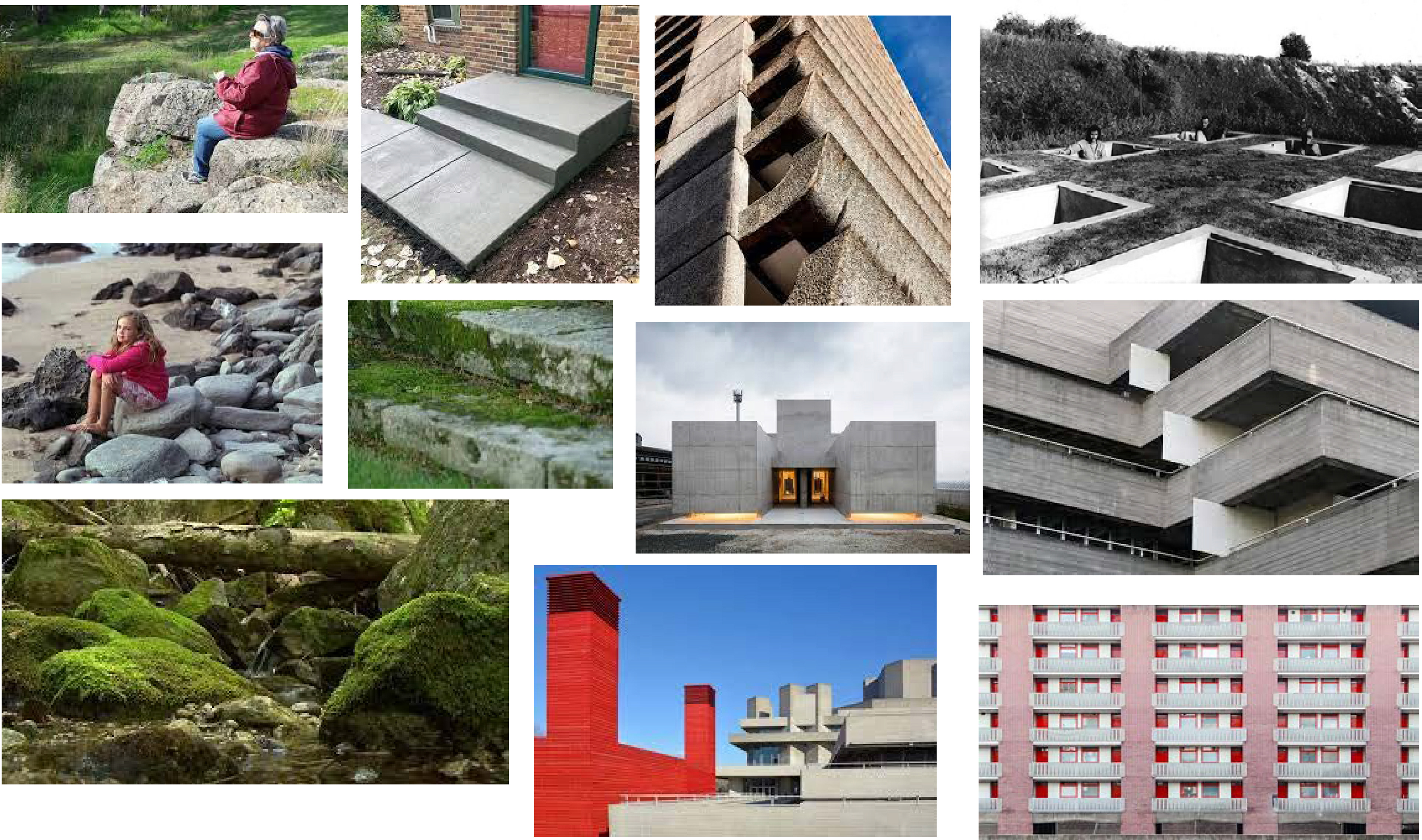 Drawing inspiration from biophilic design principles and
acknowledging the power of a regular connection with nature
as a gateway to improved well-being, I wanted the design to both build off of natural interactions with nature as well as elicit a similar interaction that could be experienced from an interior space. Designing a piece of furniture that would be
placed by a window and encourage consistent interaction
would both facilitate this desired connection to the outdoors as well as
encourage regular breaks that allow for self focus, routine and time for mindfulness.
With the goal of shifting positions on the seat, I looked to both standard measurements for
varied sitting positions
as well as tested seat levels with both adult males and females, creating a to-scale, cardboard model with the findings. 
​​​​​​​